January 27 – "2018 Spiritual State of the Meeting"
Worship Sharing
January 27 @ 12:30 pm

-

2:00 pm
On Sunday, January 27th, Friends will gather at 12:30, following 10:30 worship and 11:30 potluck, for our 2018 Spiritual State of the Meeting worship sharing to consider the life of Jacksonville Friends Meeting over the past year. Please join us for worship and fellowship on this day.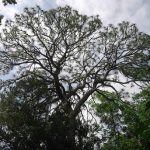 Out of this worship sharing, we will craft a report for Southeastern Yearly Meeting of the Religious Society of Friends (SEYM). The 2018 report is due to SEYM's Worship and Ministry Committee by February 28, 2019 (see http://seymquakers.org/resources/worship-ministry/).
Here us our 2017 Spiritual State of the Meeting Report, together with the set of queries prepared by Worship and Ministry Committee.
Blessings,
Mike Shell
Meeting Clerk