Jacksonville Friends (Quakers) welcome anyone who wants to sit together in worshipful silence and to share without judgment our individual and collective spiritual seeking.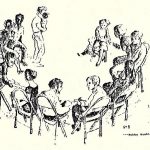 Jacksonville Quaker Worship Group at the Beaches is gathering in person on the Second and Fourth Sundays:
6 PM 1701 First Street Neptune Beach, FL
We also broadcast over a Zoom link.
If you would like to be added to our email list and get the Zoom link please contact us either through email or by phone.
jacksonvillequakers1950@gmail.com, 904 701-0701
Resources for Newcomers for more details & reading resources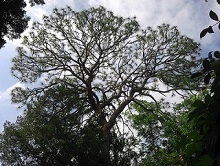 Our Meeting for Worship begins as the first person enters silently, sits down, and turns her or his mind toward Spirit/God. We quietly center ourselves to the stillness of the Meeting; tuning out the sounds of the world outside and turning our attention to the inner voice. Don't worry if you find your mind juggling lively thoughts. Find peace in the stillness surrounding you.
Our Meeting for Worship is unprogrammed (see "Traditional Quaker Worship"). There are no prepared sermons, songs, or prayers. We sit in quiet waiting, listening for our own leadings of the Spirit. If a leading comes, we speak the message into the silence. There is no commenting or discussion following each message. Instead, we return to silence; humbly digesting the spoken message.
Quakers sit in silence because they want to know something that words cannot tell them. They want to feel something or become aware of something that they can really make connection with. It is something fundamental to their life, they know that, indeed it is the underlying reality of their life, but they are not normally aware of it.
– Rex Ambler, The Quaker Way: A rediscovery (2013)
Silent worship ends (the "rise of meeting") when the Clerk greets Friends. We welcome each other, share announcements, coffee and social time.
Jacksonville Friends Meeting is part of Southeast Yearly Meeting of the Religious Society of Friends and affiliated with Friends General Conference.